Please join our staff in a spirit day tomorrow and wear your camo!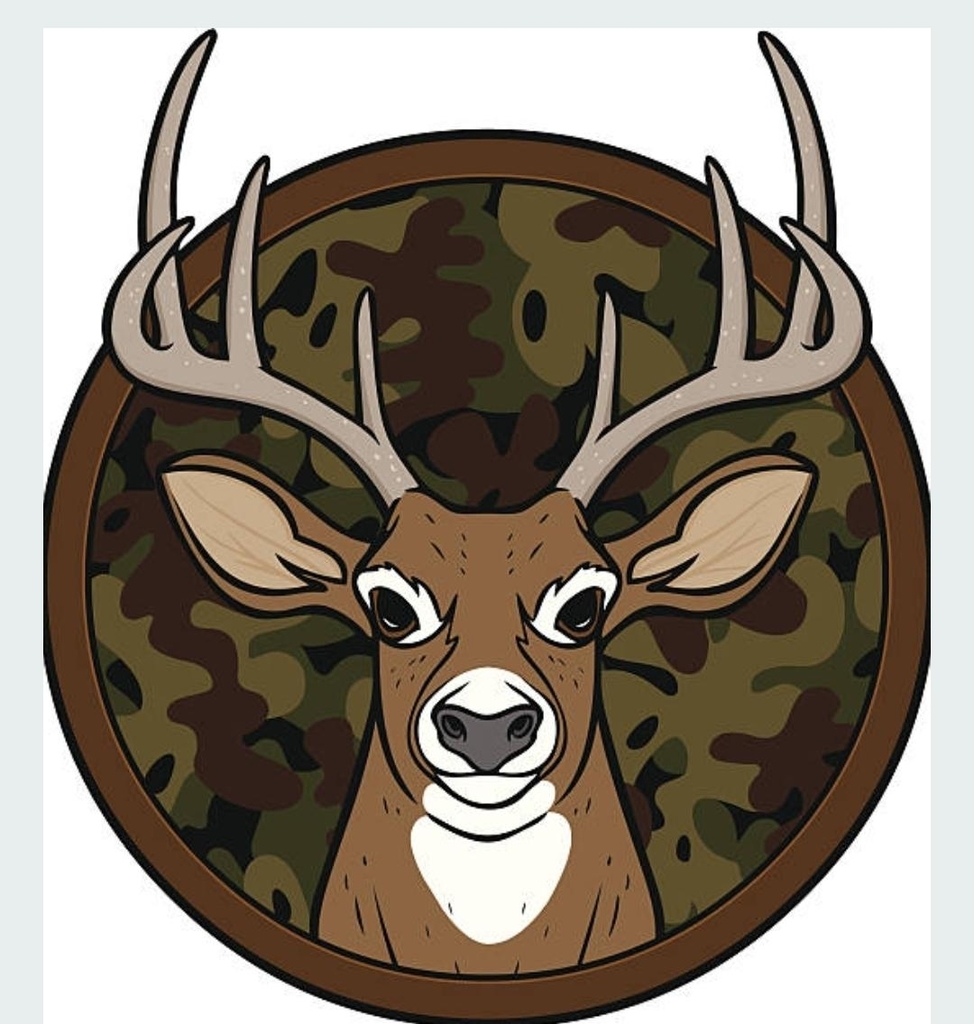 The Beaverton Elementary Book Fair will be open today during the parent teacher conference times. Please take a moment to stop in a pick out a great book!!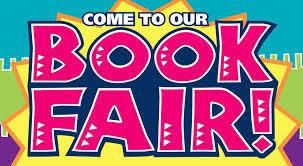 Beaverton Elementary: Dear families, at this time we are putting a hold on having volunteers in our classrooms and building. While we appreciate all of your support and are looking forward to having you help us again soon, we do feel the need to hold off for a short time. This is mostly as a precautionary method to minimize the transition of Covid-19 that we are currently experiencing. We are hopeful this will resume again soon. Tomorrow morning we will be making more decisions regarding our parent teacher conferences, veterans day assembly, and upcoming field trips. I will share more information tomorrow regarding these. For now, please continue to screen your child prior to school and keep them home if they are symptomatic. If you have any questions please contact our elementary office tomorrow. Thank you, Renee
Hello Beaverton Beavers! The SPARKS program is currently looking for activity leaders, and instructors to join the team! The SPARKS Program runs from 3:00 pm to 5:30 pm Monday-Thursday. It is a great opportunity to lead and grow with students! You can apply online at
www.cgresd.net/employment
or if you would like to hear more about it you can contact the SPARKS coordinator, Janelle Hoyt at 989-387-1941.
Attention Beaverton Elementary Families! The Fall 2021 Book Fair kicks off this coming Monday and runs through Friday. The link below will take you to the Book Fair homepage, where you can view times and even shop online. Don't forget to check out our eWallet feature, which is a safe, cashless payment option for students.
https://www.scholastic.com/bf/beavertonelementaryschool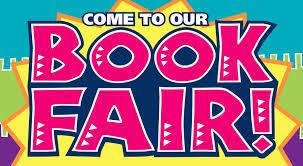 Beaverton Elementary Family Newsletter for October through November. #GoBeavers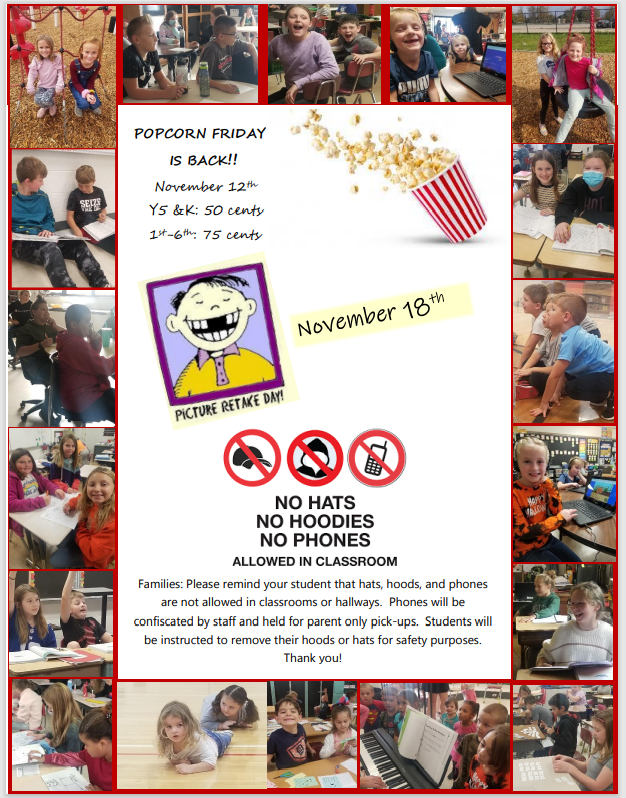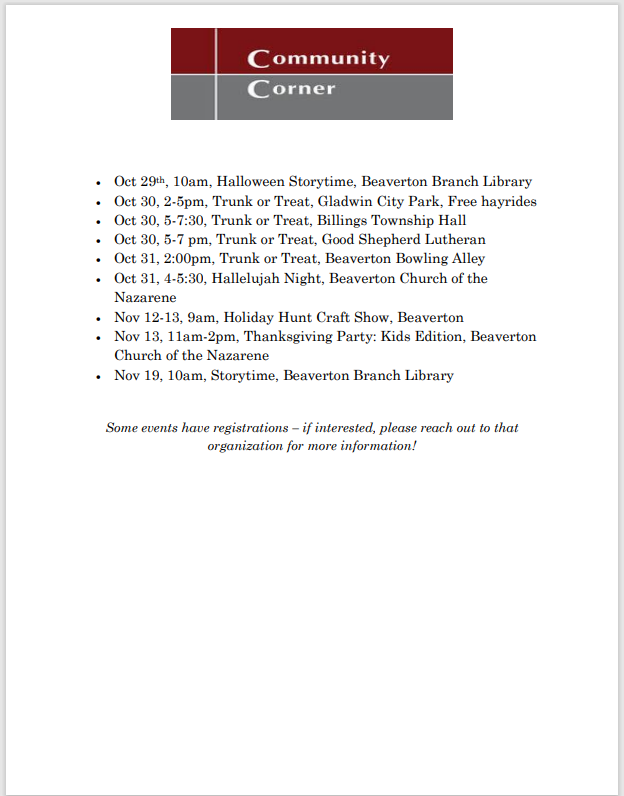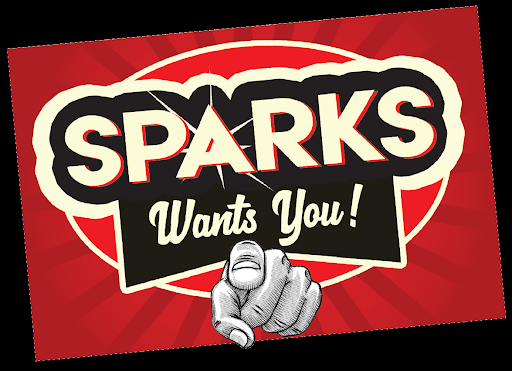 EGG DROP EXPERIMENT!! While this super fun activity has the chance of becoming quite a messy disaster, the kids of course LOVE it! Gooey egg yolk and all! The Egg Drop Experiment is an excellent way of encouraging children to use logic, critical thinking and problem-solving skills, making it a highly educational activity. Check out the video that Mrs. Sawyer put together to showcase our 4th graders and their successes and messes!
https://youtu.be/ctYzXOBSQ9c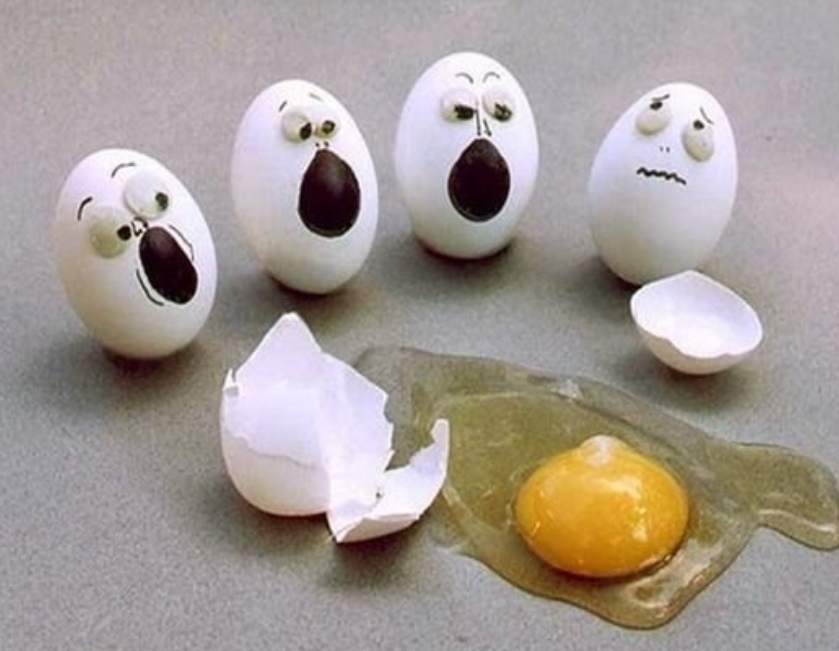 Another special visitor greeted us today! Finley checked in with many of our students along with Mrs. Kaplan. A friendly hello was exactly what we needed this Friday!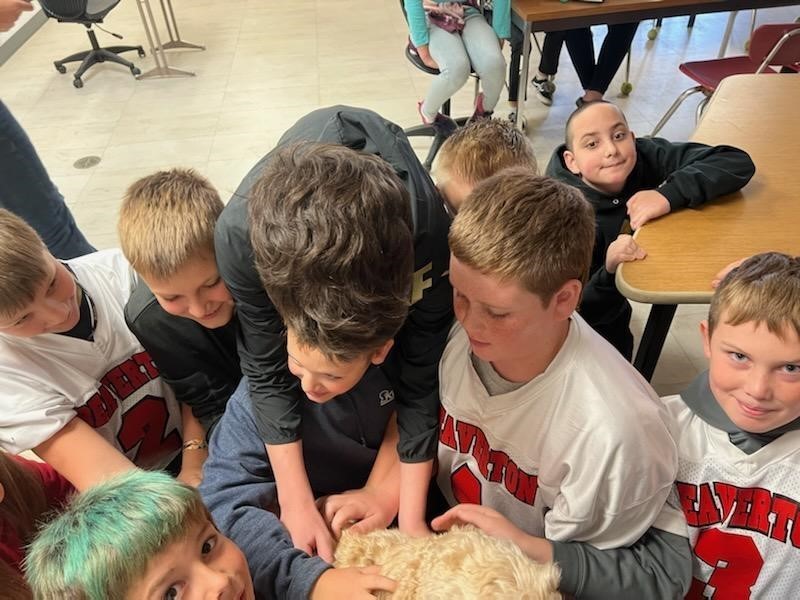 If you have completed an ICHAT for the school this year and are interested in volunteering to work our fall book fair, please come in and sign up in the main elementary office. Book fair is November 1st – 4th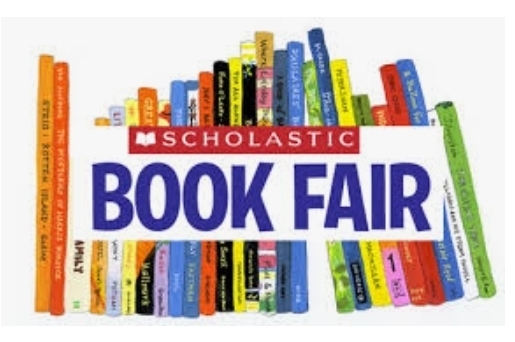 Thank you Mrs. Maxwell for the exciting presentation today. Our First Graders enjoyed their field trip at the Maxwell Pumpkin Farm!!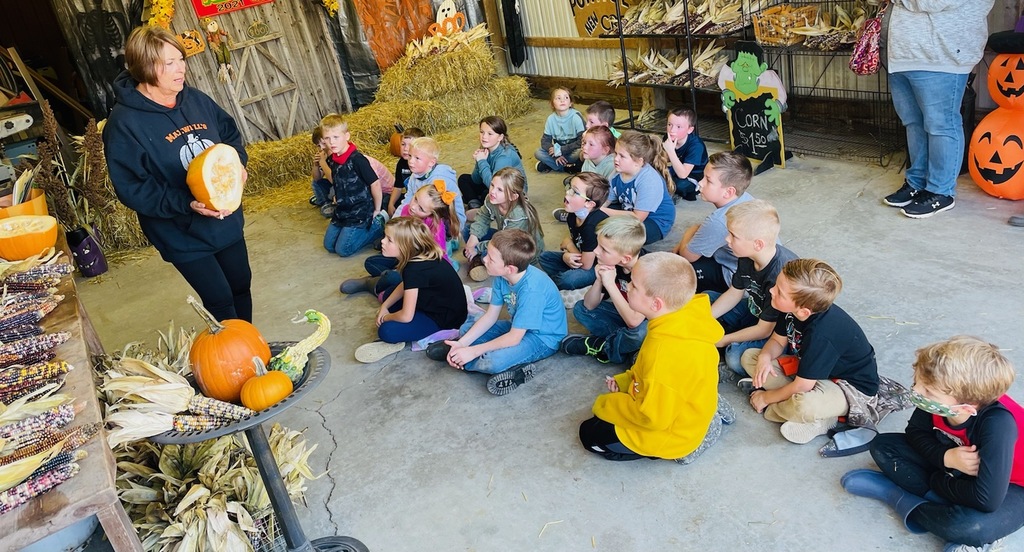 PTO Meeting: Tuesday, October 19th. This will be held at 3:30 in the Beaverton Elementary Library.
October is Fire Prevention month and we are happy to be able to learn about fire safety from our local fire department crew! Our kindergarten classes were able to visit and tour the fire department last week while our first grade classes received a special visit here at school from a few fireman. 3 valuable lessons were learned: check for working smoke detectors, stay low and yell for help, and clean your room!! If you need more information on fire safety please contact our Beaverton Fire Department. A special thanks to our fire crew for helping to educate our students!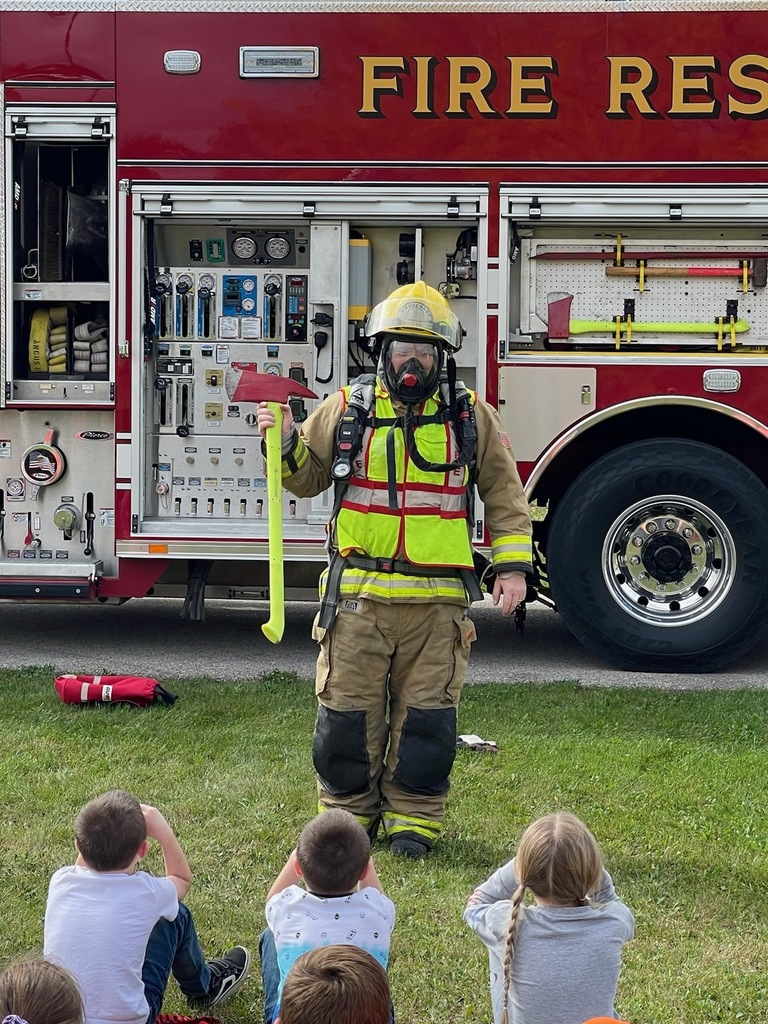 Announcements: October 6, 2021 I pledge allegiance to the flag of the United States of America and to the Republic for which it stands, one nation, under God, indivisible; with liberty and justice for all. 1. Academic after school Mondays, Tuesdays, and Thursdays from 3:20-4:20. 2. Color guard - practice Tuesday and Thursday this week from 3:20 - 5 pm 3. Any sophomore, junior, or senior that has a 3.3 or higher GPA and is not currently a member of NHS you are invited to an informational meeting on Friday, October 8th in Mrs. Sanderson's room. Please check your email for more information. 4. Are you interested in knowing more about Robotics? Meetings are after school on Tuesdays and Fridays in the Stem Lab with Ian Burgess. Stop in and check it out. Please see Mrs. Gerow if you have any questions. Events: MS & HS Cross Country @ Meridian, Drop & Go, bus leaves at 3:00 pm, meet starts at 4:30 pm JV & Varsity Volleyball @ Meridian – Drop & Go, bus leaves at 4:45 pm, game starts at 6:00 pm Event Results: MS Volleyball B team tied with Meridian and A team won against Meridian. Birthdays: Joseph Raymond & Jake Wolfe Lunch Menu: Create: Waffles, Sausage Patty, Scrambled Eggs with Bacon & cheese Ice Cream for all students eating a lunch from the cafeteria today for celebration of count day.

Special announcement about our Beaverton Jr/Sr High School Homecoming Parade, especially fall youth organizations. We are excited to, once again, have our homecoming parade next week. We appreciate everyone who helps make this event a success. Please be advised, from this point forward, the Beaverton Jr/Sr High School Homecoming Parade will only be for 7th through 12th grade students. We encourage all other youth organizations to come out and support the parade as spectators. It is an event that all youth can look forward to participating in once they are in the Jr/Sr High School. Thank you to everyone for your understanding. Line up will begin at 4:00 next Friday, October 1st in the front of the Jr/Sr High main parking lot for the 7th through 12 grade student organizations.
Spirit Week is coming up in celebration of Beaverton's Homecoming! September 27-October 1st. For our elementary building will be participating in the following spirit day activities (see the attached flyer). Homecoming festivities will be held on October 1st. The parade will begin at 4:30 followed by football game at 7:00. Go Red!!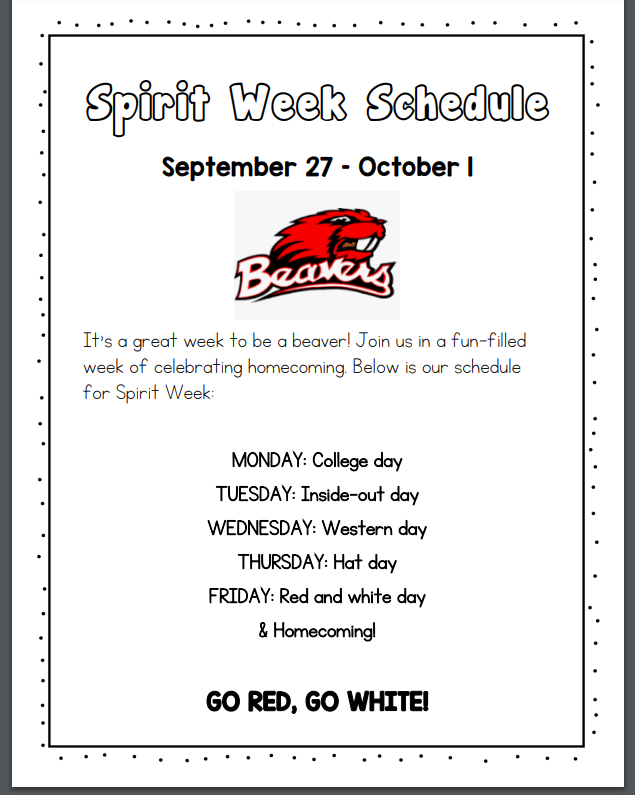 PTO meeting tonight!! This will be our first for the school year. Our meeting will be held in the Elementary Library at 3:30. Join us if you can!
Meet Mac! He is on his way to be one of our newest therapy dogs. Mac is a 2 year old Golden Retriever that is being cared for by Ms. Vasher. We are very excited to have Mac joining us soon!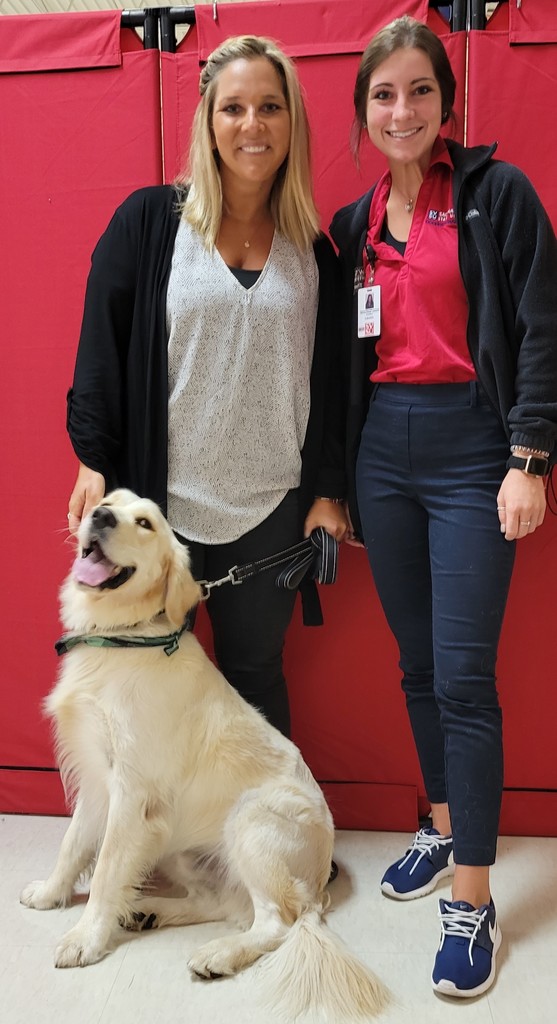 WOW! The wood chips have arrived and the kids are excited! Mostly at the sight of the huge pile and the thought of climbing it! Our volunteers have already begun working this morning to refill our playground. We love all of the improvements that continue to happen here at Beaverton Schools!