More disguised turkeys from Mrs. Revis's kindergarten Class.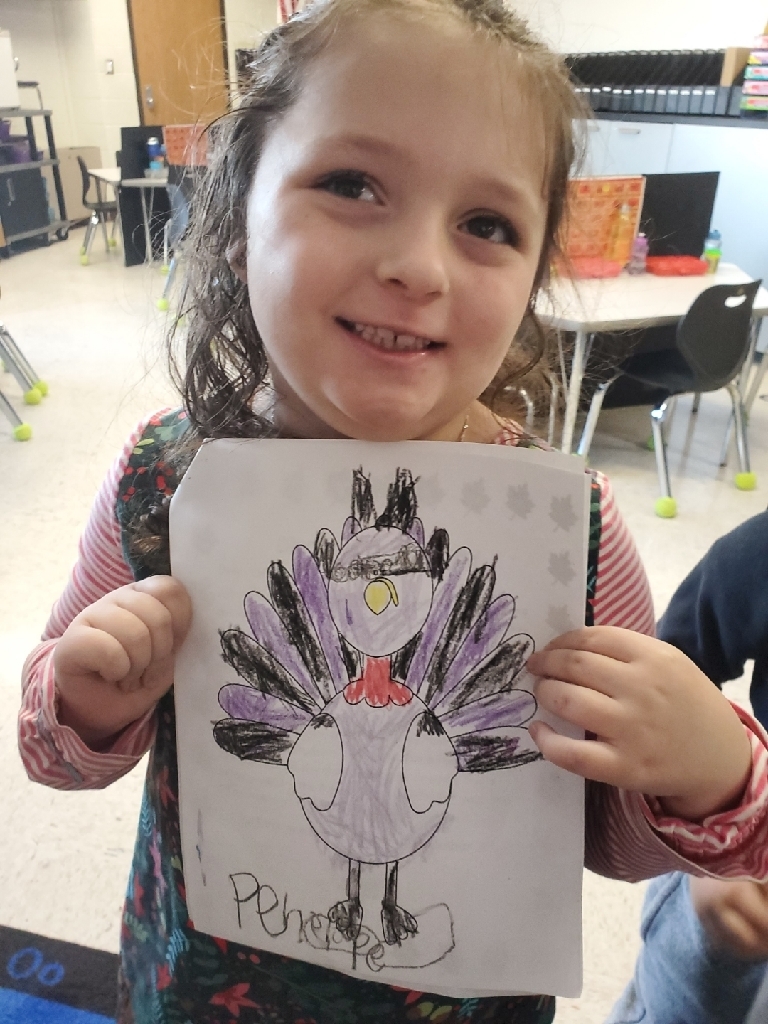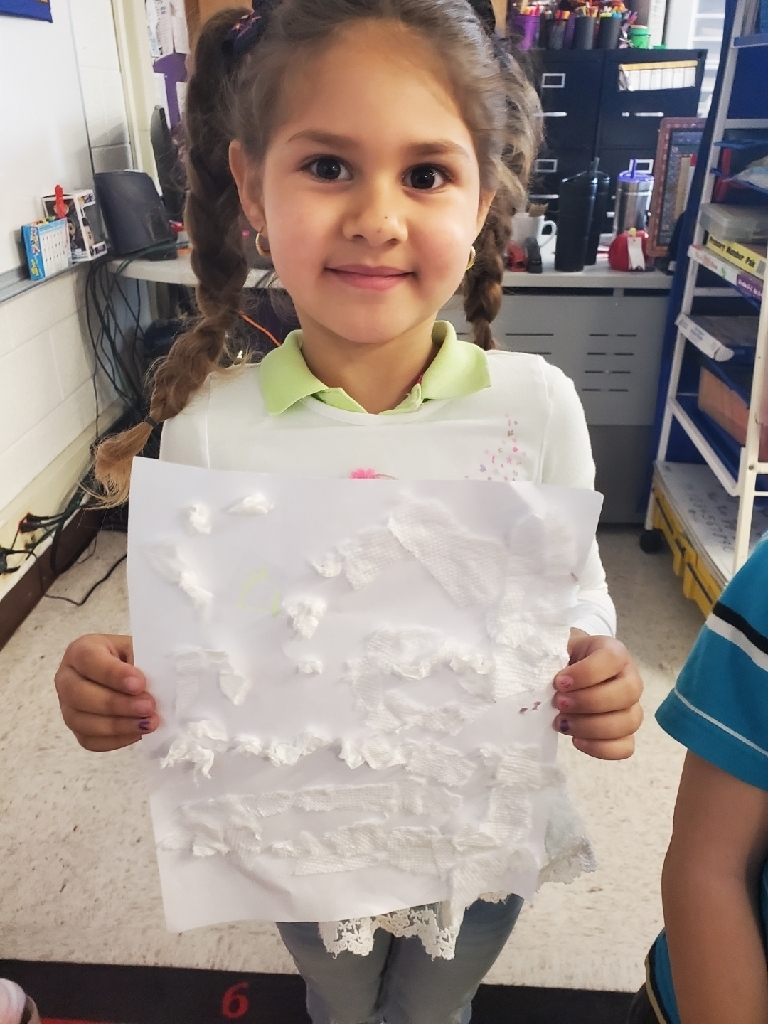 Mrs. Revis' Kindergarteners did a fabulous job disguising their turkeys so they wouldn't be found by Farmer Jake to be Thanksgiving dinner. these projects go along with book Turkey Trouble by Wendi Silvano. Surely Farmer Jake wouldn't eat a....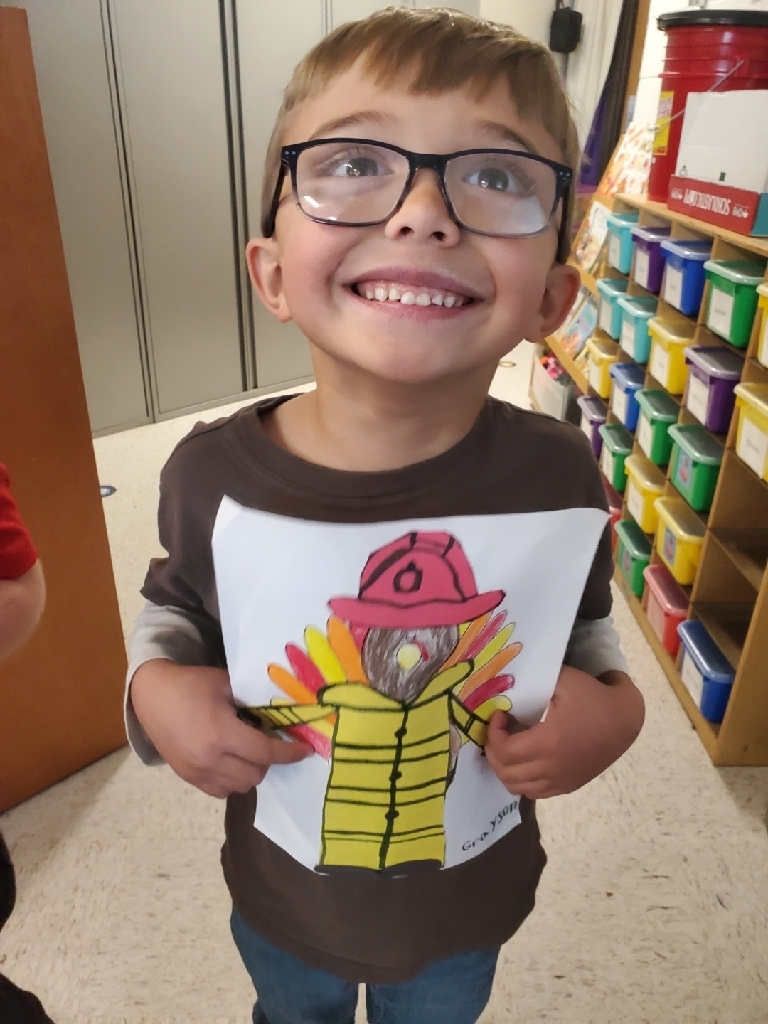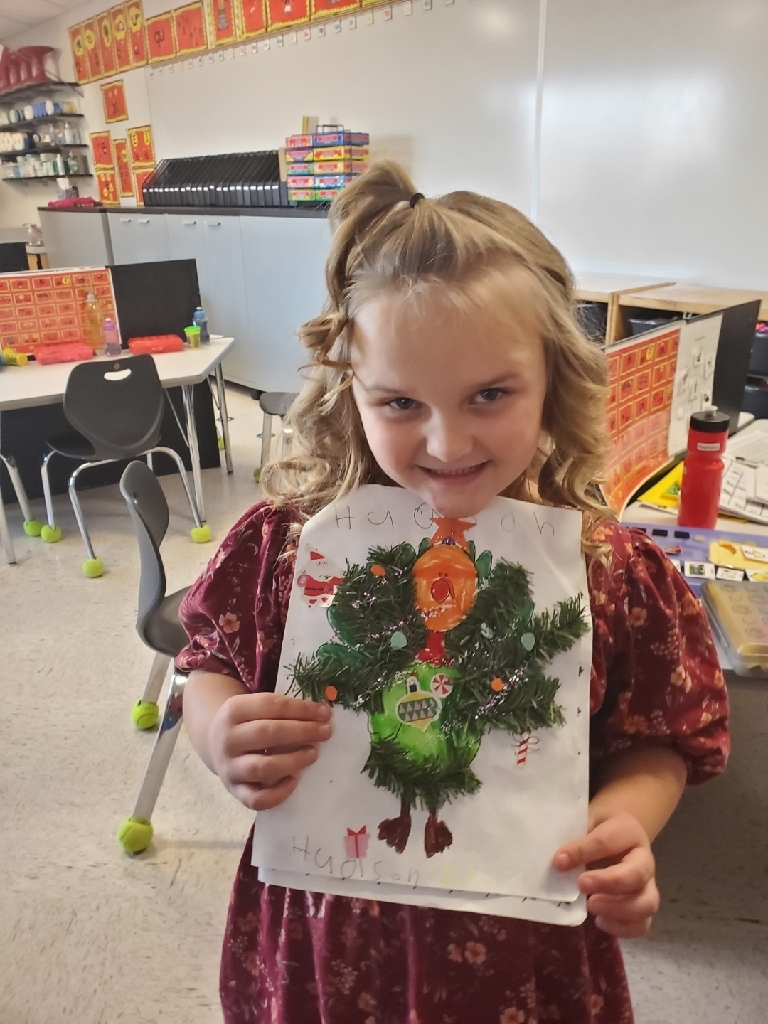 BEAVERTON SCHOOLS PRESENTS...BUDDIES: Participants in our LINKS program are part mentor, part older sibling and one hundred percent friend. Everybody wins. See the whole story here:
https://bit.ly/3Egquru
. #NotSoDifferent #GoBeavers
Dear Beaverton Elementary School Families, Please join us in honoring all of the veterans and service members from our community that have served or are serving in our Armed Forces. We will be honoring these individuals with an assembly on Friday, November 11th, at 9:30am at the Beaverton Elementary School. A light reception will also be provided for our community military service members beforehand from 9:00am-9:25am. Please let your veteran(s) know that we would be honored if they would attend our assembly. The students at Beaverton Elementary School are all involved in the assembly in some capacity. Whether they are creating patriotic artwork, singing, acting, creating "Thank You" cards, submitting videos, speaking, or greeting our special community members when they arrive, our BEAVER PRIDE is focused on our amazing local heroes. Visiting veterans may choose to be in or out of uniform (past or present) for this special event. The students will learn so much through the presentation of uniforms in the building. We are just delighted to share the morning with such incredible people!

REMINDER: 5th and 6th grade boys basketball practice begins tonight at the elementary gym from 5:30-6:30. Parents drop off and pick up at side doors to elementary gym. 3rd and 4th grade boys basketball begins this Wednesday at the BAC from 5:30-6:30 p.m. Extra registration forms will be available and payment of $25 can be paid via cash or check made out to: Beaverton Schools. GO RED!

BEAVERTON SCHOOLS PRESENTS...COMMITMENT TO EGGCELLENCE - You take an egg. You build a shelter around it. You drop it from the highest point on campus. And you see if it survived. That's what BES fourth-grade Science students did this week. This is their story. Go to
https://bit.ly/3DGSp3q
. #GoBeavers #EggDrop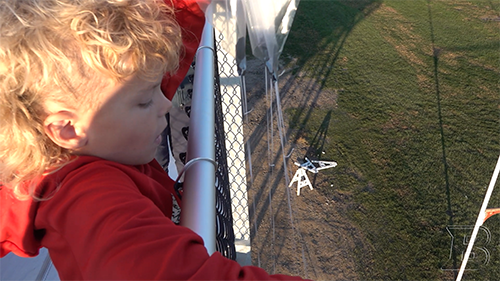 HALL-O-WEEN: BES students put on their Friday best ahead of Monday's big holiday, parading through the halls and admiring each others' work. We've got a lot - and we mean A LOT - more photos in the gallery here:
https://bit.ly/3DGWVih
. Check it out. #GoBeavers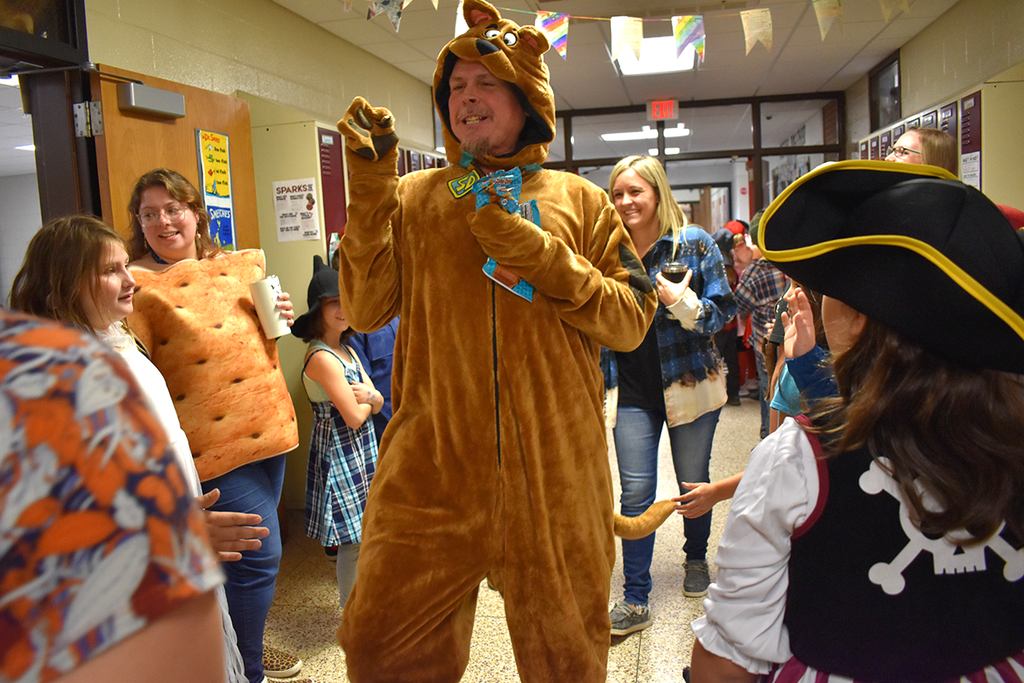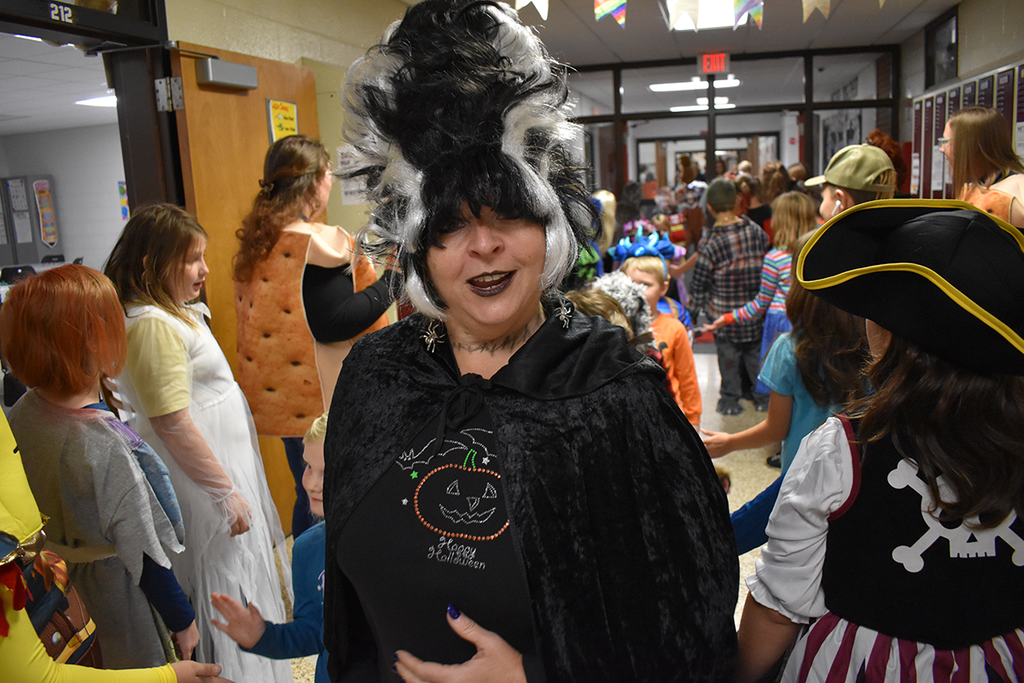 BEAVERTON ELEMENTARY GIRLS BASKETBALL: 4th Grade Practices begin on Wednesday November 30th from 5:30-6:30 p.m. at the Beaverton Church of the Nazarene. 5th and 6th Grade Practices begin on Wednesday November 30th, 6:30-7:30 at the Beaverton Activity Center. Cost is $25/player. Checks made out to: Beaverton Schools. Questions: Contact Jason Hubble:
jason.hubble5@gmail.com

3rd through 6th Grade Beaverton Elementary BOYS Basketball 3rd and 4th GRADE BOYS PRACTICES: *Practices begin on Wednesday November 2nd from 5:30-6:30 p.m. at the Beaverton Activity Center. 3rd/4th Grade Coach: Tom Blades 5th and 6th GRADE BOYS PRACTICES: *Practices begin on Tuesday, November 1st from 5:30-6:30 at the Beaverton Elementary Gym. Parents should drop off and pick up from the side doors to the elementary gym as the front office doors will be locked. *5th/6th Grade Coach: Spencer Johnston, Questions: Contact Shad Woodruff
shad.woodruff@whitetailproperties.com
*Games will begin at the beginning of January through February and take place on Saturdays. Cost is $25/player. Checks made out to: Beaverton Schools. Registration form was sent home last week and will be emailed out as well. GO RED!
It's the most wonderful time of the year...BOOK FAIR WEEK!!!! Students were given fliers a couple of weeks ago, but you can check out the books or set up an eWallet by visiting our Book Fair homepage at
https://www.scholastic.com/bf/beavertonelementaryschool
. We will also be open during parent teacher conferences. Stop by and say hi!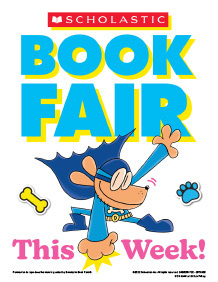 NICE NIGHT: Smiles were abundant Friday night as we honored our veterans, enjoyed a (temporary) return to autumn temperatures, unfurled a really big flag, and won a football game. #ThankYouVeterans #BeavertonForever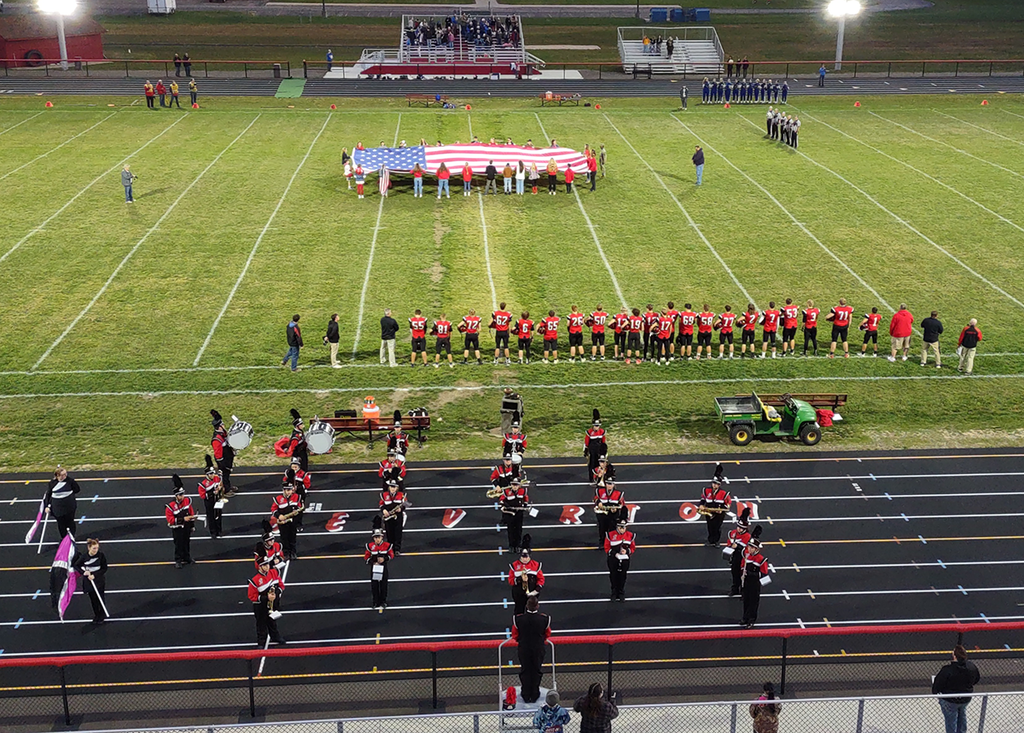 AN UNBEATABLE COMBINATION: When you mix first-graders, firetrucks and highly pressurized water, you've pulled together the formula for a great time. That's what was up this morning at BES as Phil Andrist and Ryan Tworek of the Beaverton Fire Department spoke to students about fire safety and the life and career of a firefighter. Then the kids stepped outside to give the big rig's fire hose a try. #FireSafety #GoBeavers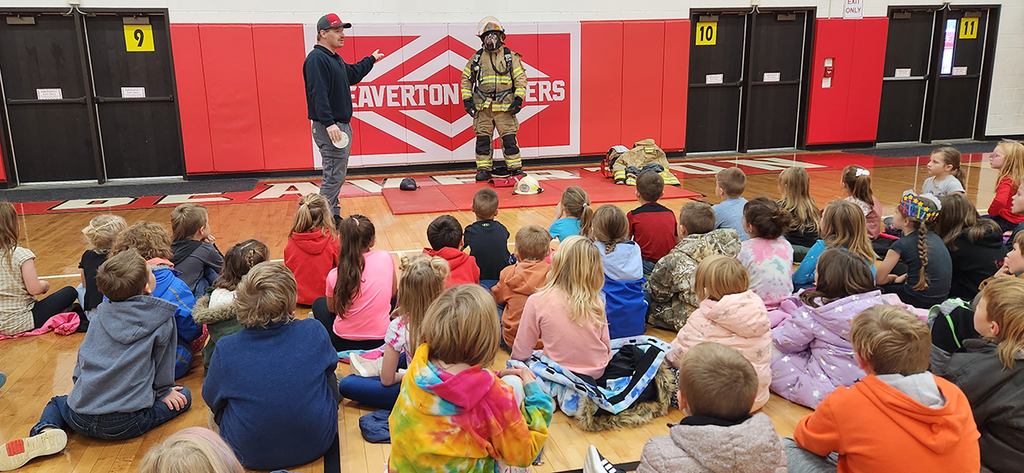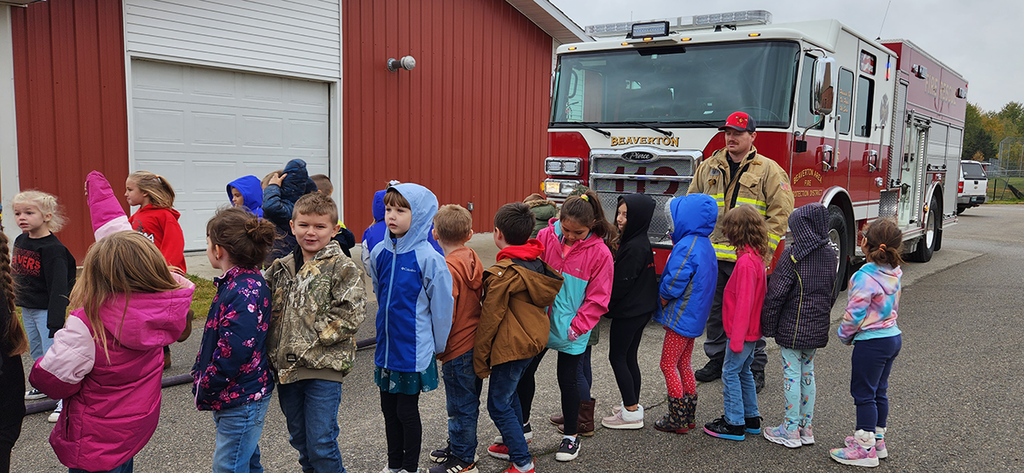 FREE BOOKS! GET YOUR FREE BOOKS HERE! We're retiring some of our older reference books from the library. If you like to learn or read, that's good news for you. Between now and next Friday (Oct. 21), stop by the BJSHS Media Center during school hours and take any and all of these books that you wish. A bargain at twice the price.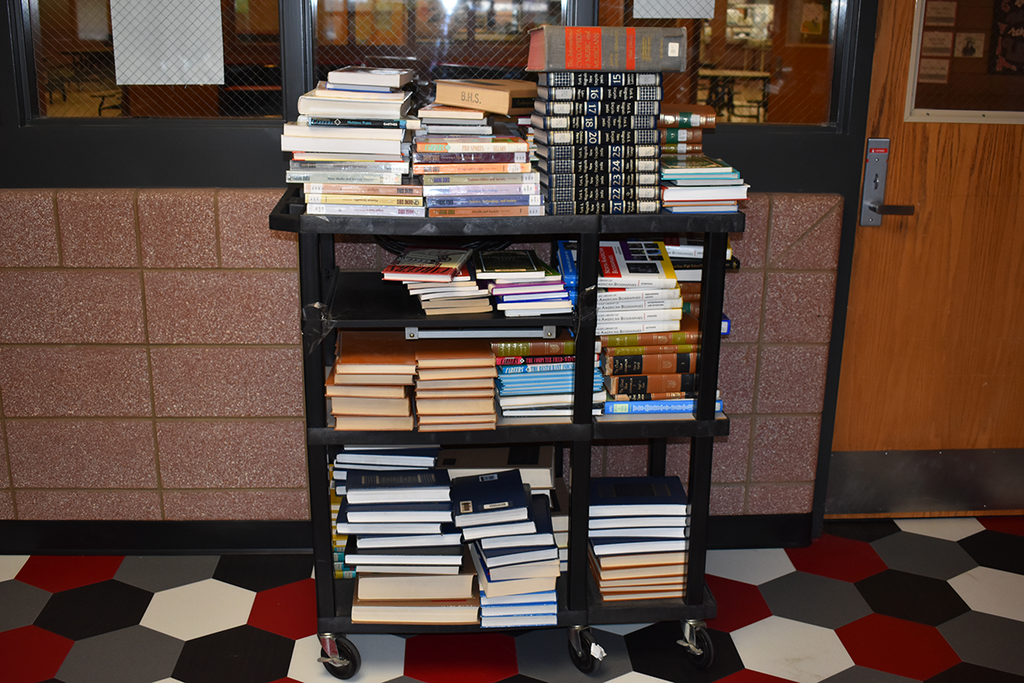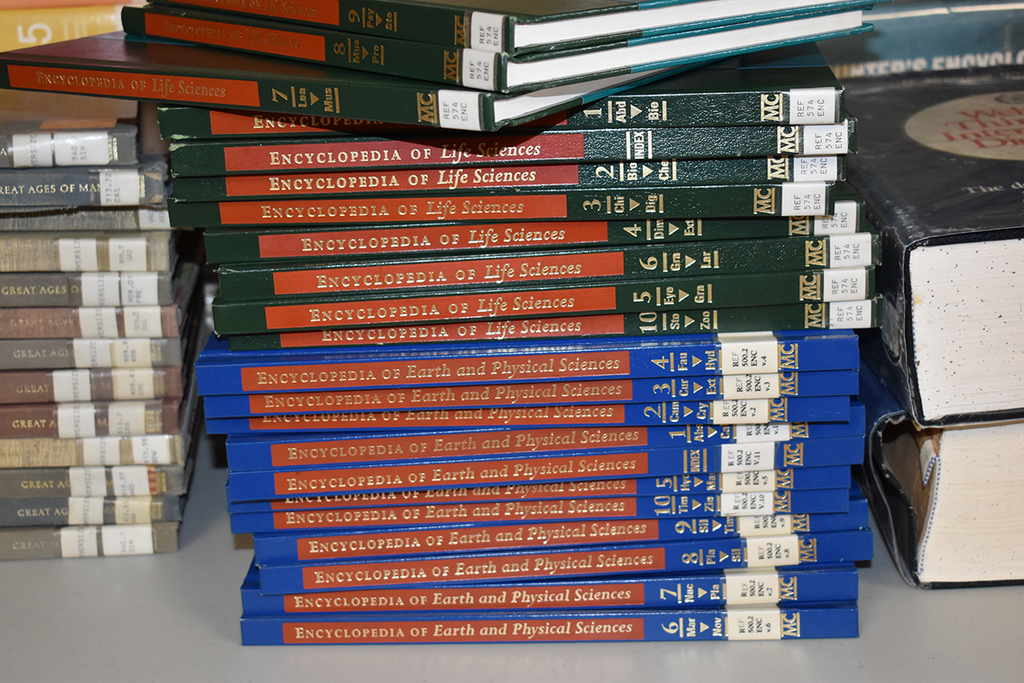 "They needed me. And I needed them." BEAVERTON SCHOOLS PRESENTS...ONE LAST LESSON: As her career draws to a close, Holly Smith opens up about the job, reaching today's kids, and that graduation speech. A longform interview that hits hard in all the right ways. Go to:
www.bit.ly/3SQH0mZ
#BeavertonForever #GoBeavers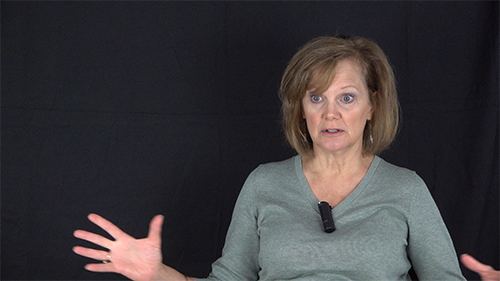 THE BIG RED ROUNDUP: Beaverton was awash in HOCO mojo all last week, and you probably think you've seen every possible piece of Spirit Week content available to humankind. WRONG! There's lots more. Check out our HOCO Roundup at
www.bit.ly/3yzrYdh
for the definitive collection.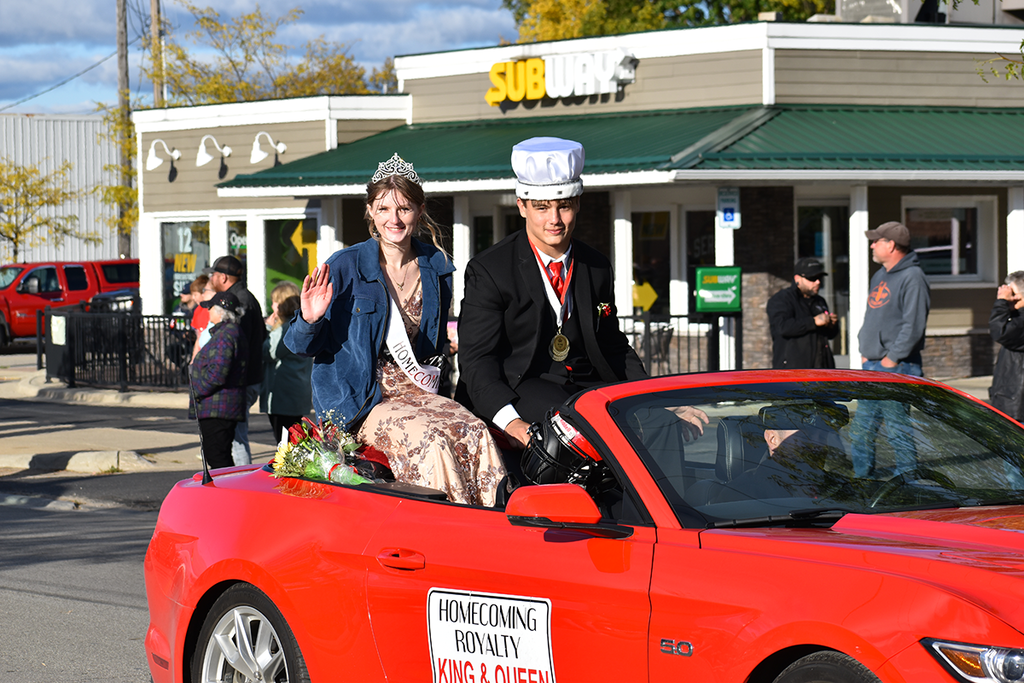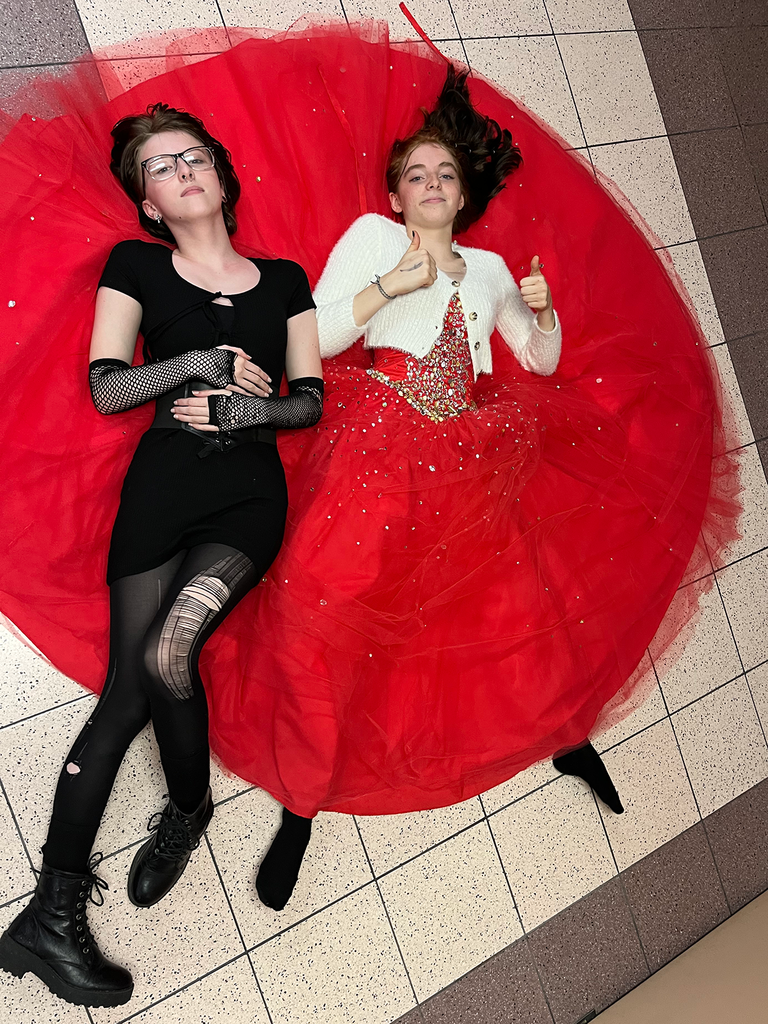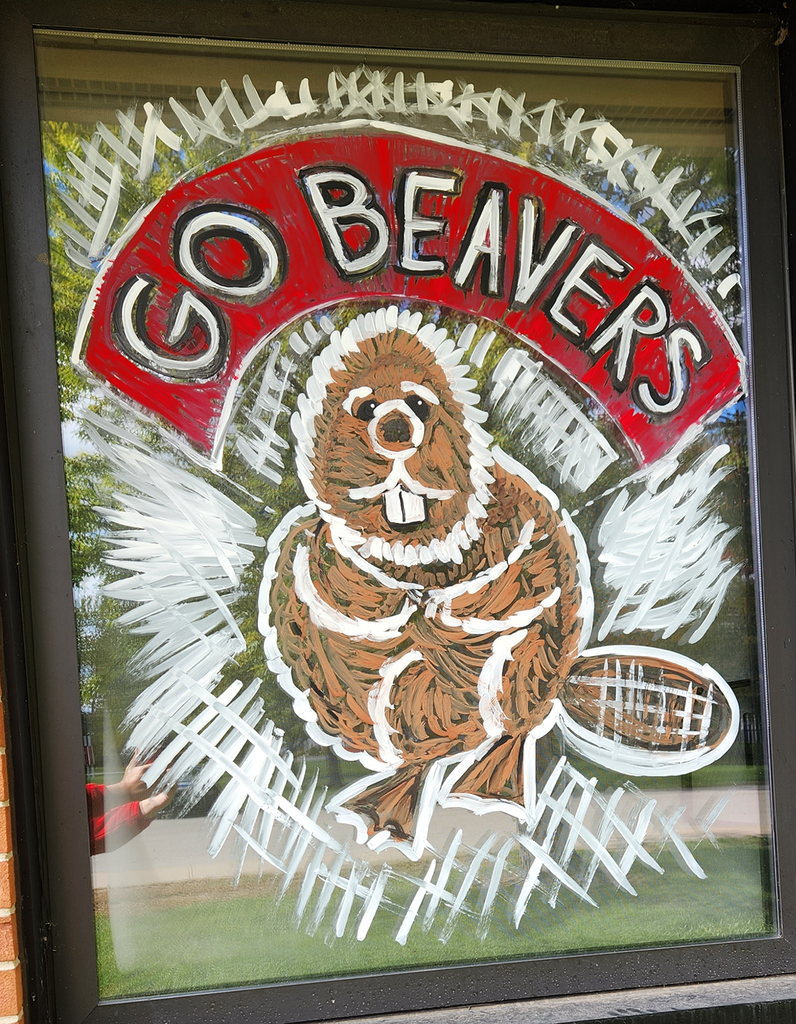 ROYALTY: BJSHS crowned its Homecoming Queen and King at today's assembly: Lillyan Herren-Howard and Logan Love. Congratulations to the entire court and the whole Beaverton Schools student body for a most excellent Spirit Week. (And it's not over yet.) #GoBeavers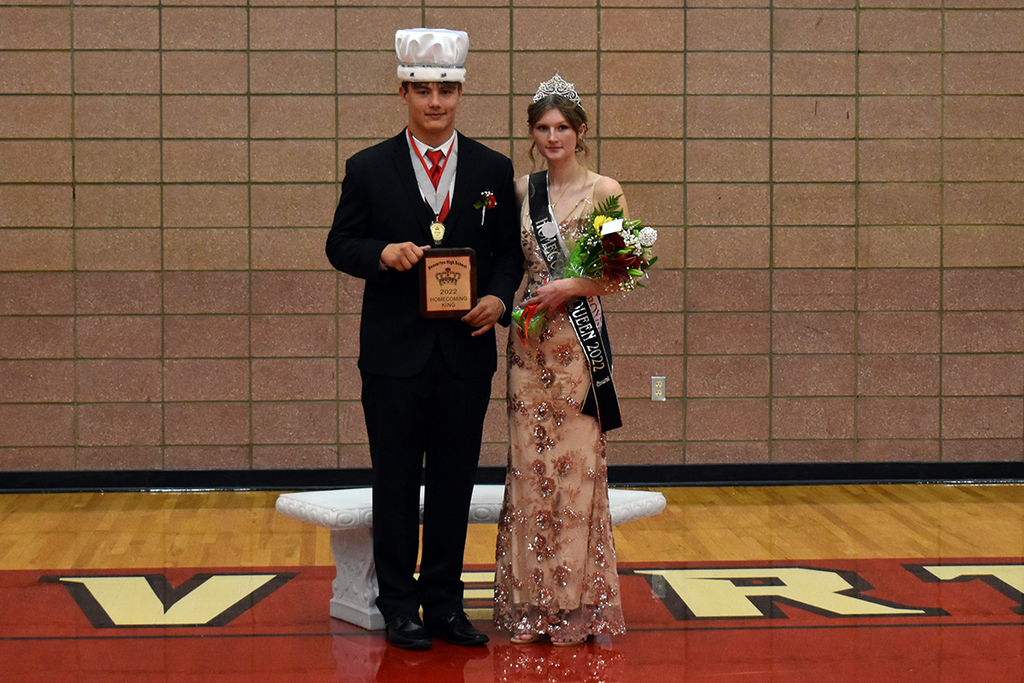 "We will Rock You!" Third and fourth grade STEM students placed rock with QR codes around the football fields tonight. Look for them by the fence, on the bleachers, and near the ticket booth. Go Beavers!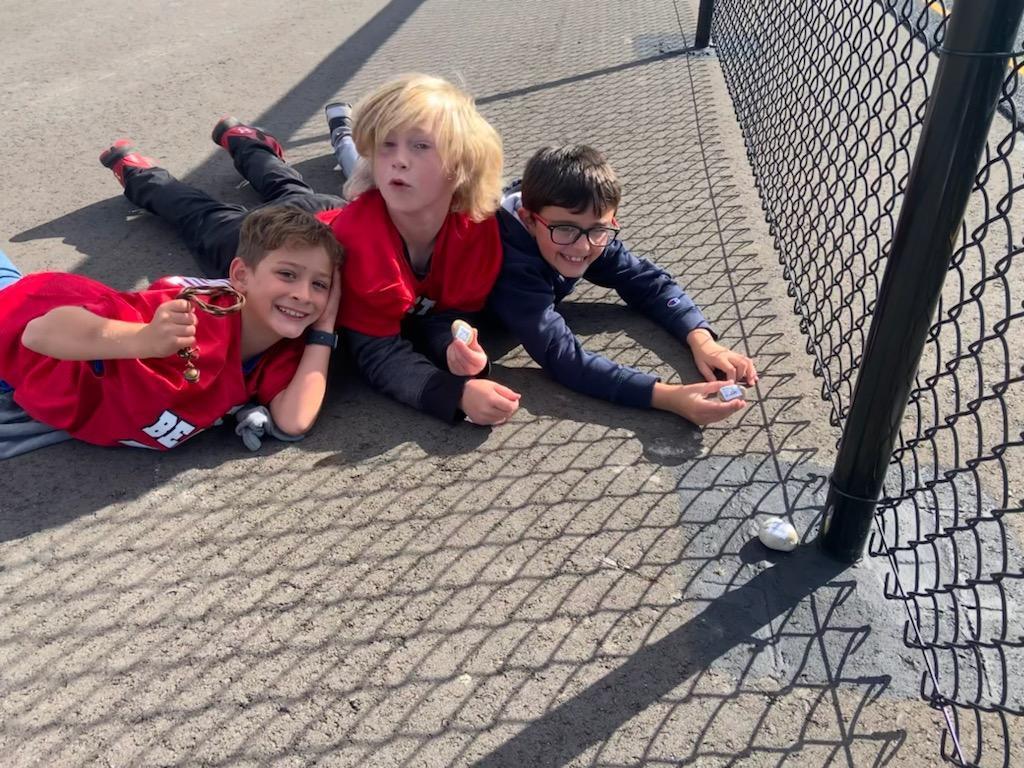 Mrs. Revis' Class learned about fire safety with Firefighter Phil and Firefighter Ryan.

LUNCHTIME SERENADE: Beaver Pride was campus-wide today as the BJSHS Band took it down the street at lunch, firing up the youngsters at BES with the best song ever written. Check it out at
https://bit.ly/3yzrYdh
. #HOCO22 #GoBeavers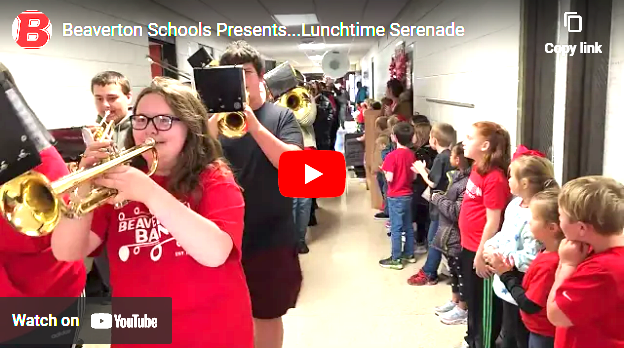 HOW 'BOUT YOU? As we entered the stretch run of Spirit Week, BJSHS students pulled out their Holiday Day wear while BES kids enjoyed Rainbow Day. More pix and all your HOCO INFO at
https://bit.ly/3yzrYdh
.