LIVE FEED

Ryan Roberts ,
about 7 hours ago
Did you know that the PSAT and SAT will be tested on Tuesday, April 14? This includes students in grades 8-11.
That gives you just 57 days to hone your skills! Now is a great time to login to your College Board account and practice! https://www.collegeboard.org/
Jennifer Johnston ,
2 days ago
Boys Basketball loses by 2 in Clare tonight:
FINAL 50-52
Three way tie for first in the JPC with Clare, Meridian and Beaverton. Next game in Montabella on Tuesday at 6:00 (JV)

Kelly Fischer ,
2 days ago
171# 1st place regional qualifiers Jacob Cassiday
view image

Kelly Fischer ,
2 days ago
3rd Place 189# Regional qualifier Jake Fischer
view image

Kelly Fischer ,
2 days ago
Your 3rd and 4th place 112# regional qualifiers: Reuben Adams and Garrett Muma
view image
SEE ALL posts
News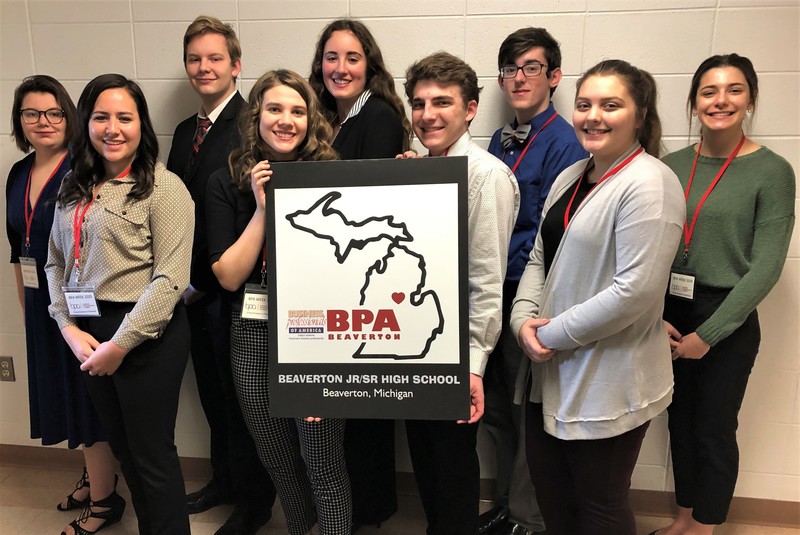 Beaverton BPA Members Advance to State CompetitionFront row: Kaitlyn Mcguire, Stella Govitz, Drew Minkina, Logan Mathews. Back row: Allissa Schwerin, Marc Snooks, Emma...
https://drive.google.com/file/...
Click HEREto order your yearbook!
SEE ALL NEWS